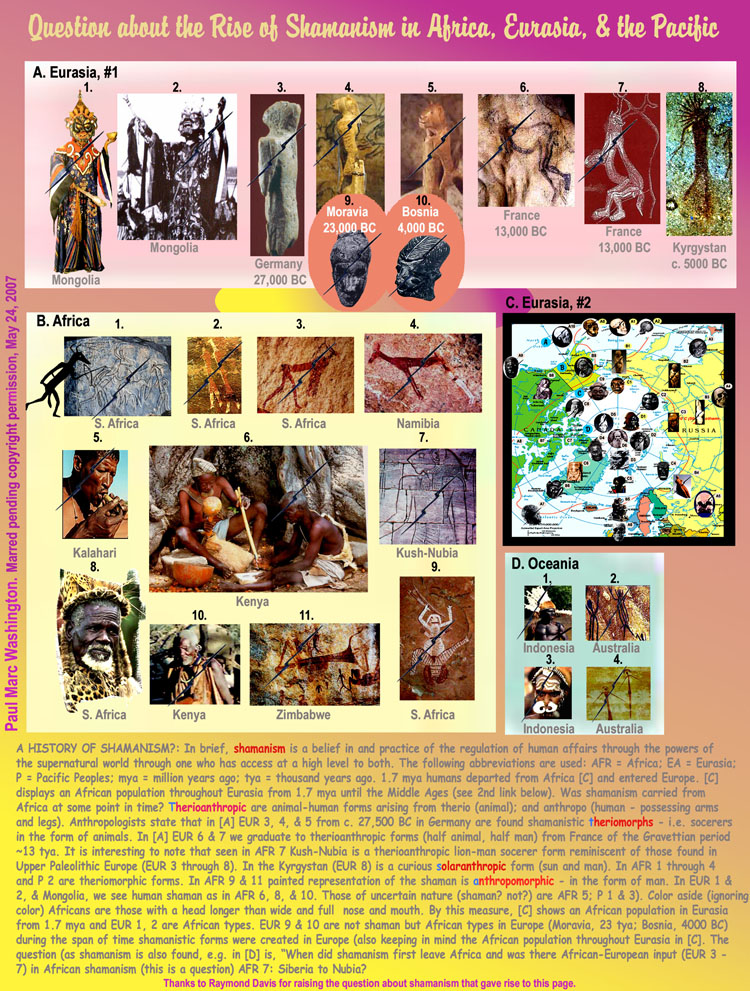 ---
Did you know that in the last 1.7 million years minus that the last 400 years that Africans lived throughout Northern Europe and the Arctic?

Here are images of what could be called the Golden Age of African peoples in Central or Eastern Europe until relatively recent times. These images are just from the days of the Roman Empire.
Is the present page accompanied by evidence showing the existence of a single worldwide culture with a seemingly common point of origin that became dispersed? Consider these eight material markers or "artefacts" comprising a common kultural toolkit in the ages largely preceding what we call history:
1) God created the heavens and earth: paleolithic to today: click.
2) Shamanism: paleolithic to today: click.
3) First cloth in world through neolithic spindles, whorls: Click.
4) Diadems as first crowns 25,000 years ago through historic times: click.
5) Rock art 1 - from 25,000 years ago until today: click.
6) Rock art 2 - red and black human figures in Africa and Eurasia: click.
7) Common hair care products – the comb: click.
8) Pyramids: click.
9) Neolithic pottery burials: click.
10) Board games part 1: click.
11) Board games part 2: click.
12) The dug-out canoe: click.
13) The plank boat: click.
14) The Adze: click.
15) 11 points of contact in ancient AfroEurasia: click.

---