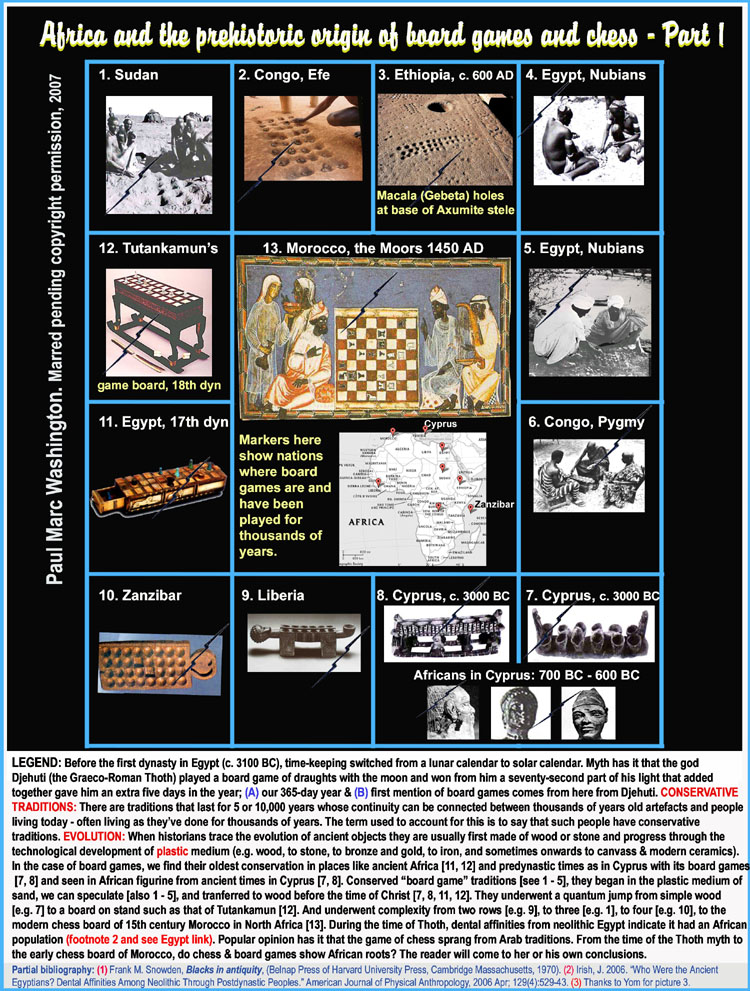 ---
Read of Egyptian dental affinities being African from prehistoric times to Roman times: Egyptian dental affinities.

Is the board game found around the world an example of a single worldwide culture (that accompanied it) with a seemingly common point of origin that became dispersed? Consider these six material markers or "artefacts" comprising a common kultural toolkit in the ages largely preceding what we call history:
1) God created the heavens and earth: paleolithic to today: click.
2) Shamanism: paleolithic to today: click.
3) First cloth in world through neolithic spindles, whorls: Click.
4) Diadems as first crowns 25,000 years ago through historic times: click.
5) Rock art 1 - from 25,000 years ago until today: click.
6) Rock art 2 - red and black human figures in Africa and Eurasia: click.
7) Common hair care products – the comb: click.
8) Pyramids: click.
9) Neolithic pottery burials: click.
10) Board games part 1: click.
11) Board games part 2: click.
12) The dug-out canoe: click.
13) The plank boat: click.
14) The Adze: click.
15) 11 points of contact in ancient AfroEurasia: click.


---