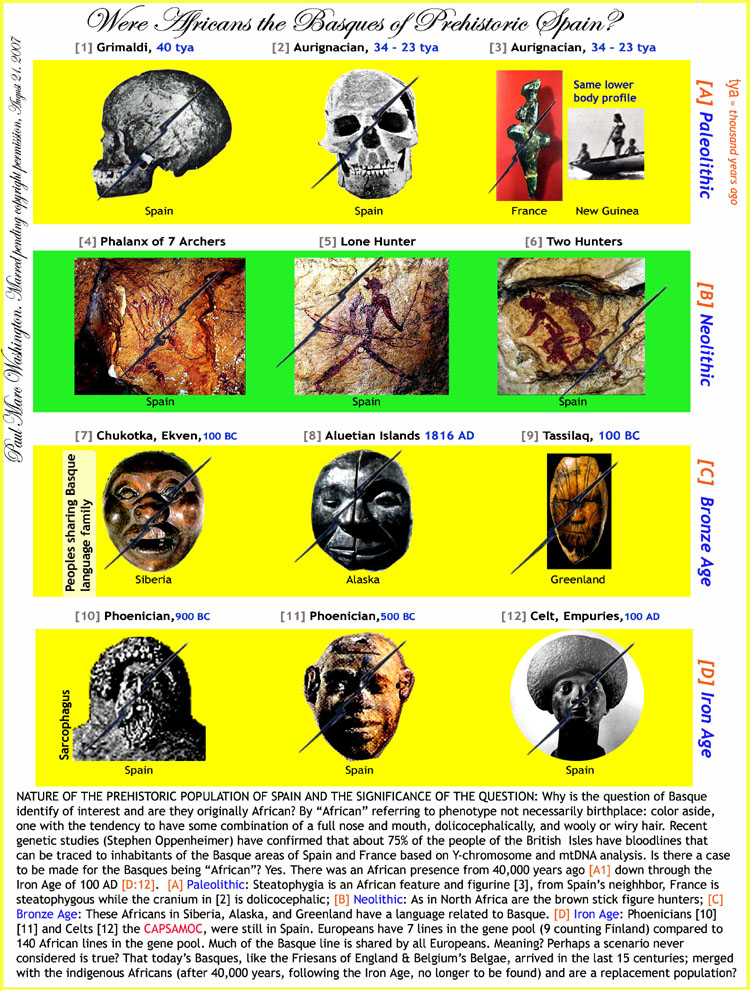 ---
1).. Did you know that in the last 1.7 million years minus that the last 600 years that Africans lived throughout Northern Europe and the Arctic?

Thanks to Kemson at EF for the link to an article showing the relationship between the language families of the Basque (in Spain) and Niger-Congo. Backup: Click. Original link.
Neolithic Africans in Europe same as Mediterranean and African populations. Click.
2).. Were the Phoenicians, Canaanites, and Moors the same people and yet African as well? And, were the ships of the Spanish Armada of Moorish origin? Click and see.
3).. Map of the Migration Period click. Text. click.
---